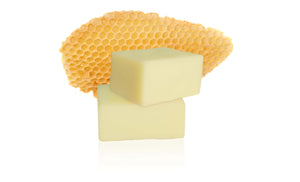 All Natural Skin Lotion Bar
---
Ma'na Organix Lemon Hemp Butter Bar is widely recommended to improve appearance of scars, stretch marks, dry, damaged skin or with uneven skin tone, aging skin and fine lines and wrinkles. While it won't completely get rid of existing stretch marks, it will definitely visibly improve skin elasticity and reduce the appearance of marks and scars that occur during and after pregnancy or weight fluctuations, or due to intensely dry skin. Experts suggest it's a good idea to apply twice a day for best results.
Easy to use: Just rub with your hands and your body's heat will melt bar into dry, chapped areas of skin.
Pampering Aroma: You will fall in love with the pleasant fragrance that will cocoon you in its cozy and rich warmth. It will remind you like a freshly baked lemon cake.
Why Hemp Oil:
Considered "NATURE'S MOST PERFECT OIL" due to its Exquisite Balance of Omega-3 & Omega-6 fatty acids
POWERHOUSE of essential Amino Acids, Minerals and Vitamins B6, D, & E to improve Skin & Hair
Anti-inflammatory, nurturing properties to help soothe and calm irritated skin brought on by Acne, Rosacea, or Eczema
The Organic-Certified Hemp Oil used in all of our products is NON-PSYCHOACTIVE.
100% COMPOSTABLE AND BIODEGRADABLE PACKAGING
 8 Million tons of plastic end up in the ocean every year and 90% of the fish have ingested microplastics according to studies. Only 9% of ALL plastic ever made has been recycled. Plastic packaging is one of the greatest generators to plastic pollution, for its shortest life-span, that's why in Ma'na Organix we are trying to avoid the waste of plastic while offering our customers 100% sustainable, silicone and chemical free, plastic free; Safe for marine environments, fish and coral reefs.
---